So, I was told the correct spelling of my niece/nephew's current name.  Silly me for not realizing it was a combination of my SIL's last name and my brothers' (and my) last name.  Oops.
But all the baby gifts have been given. I finished the socks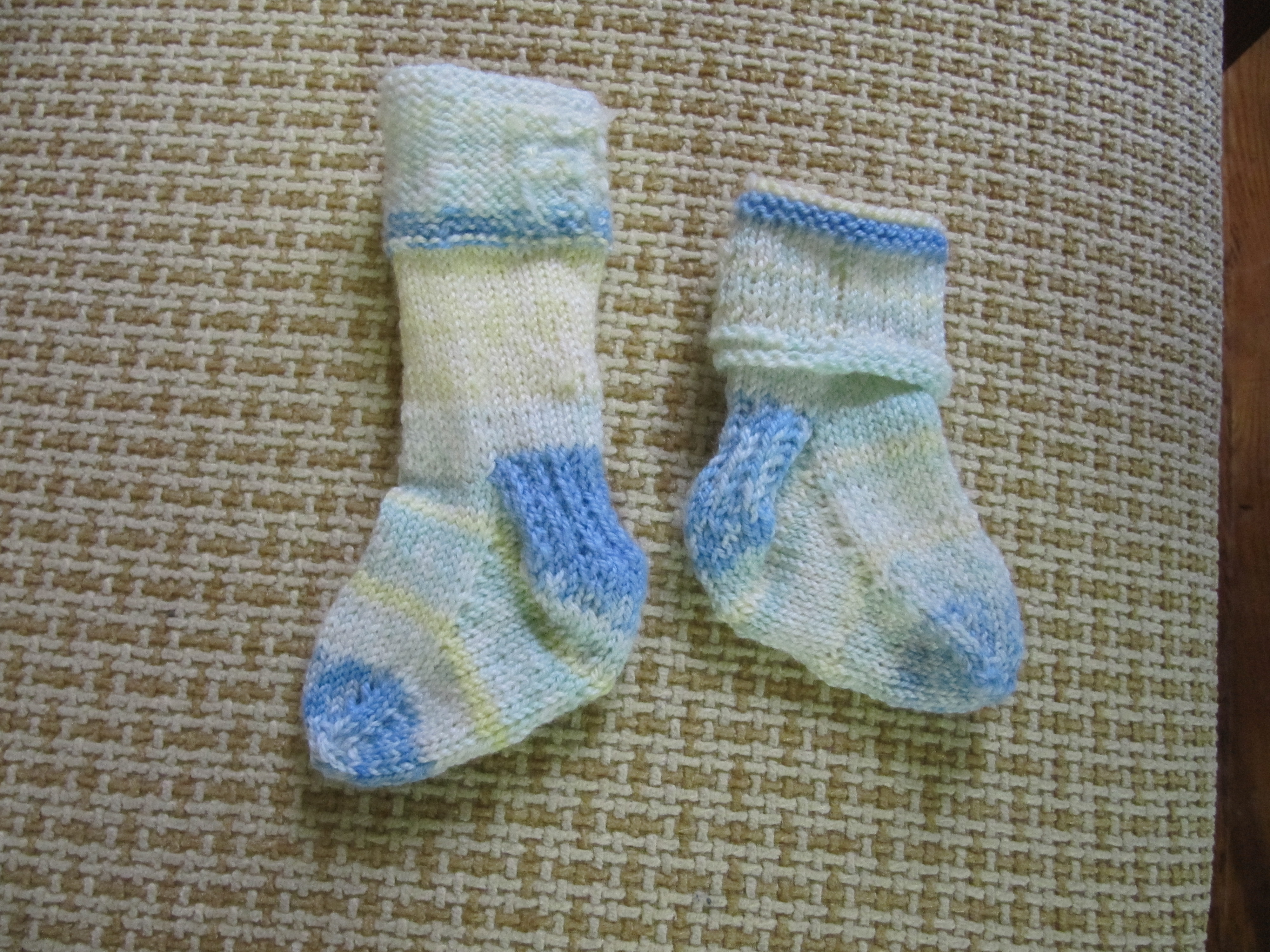 And the hat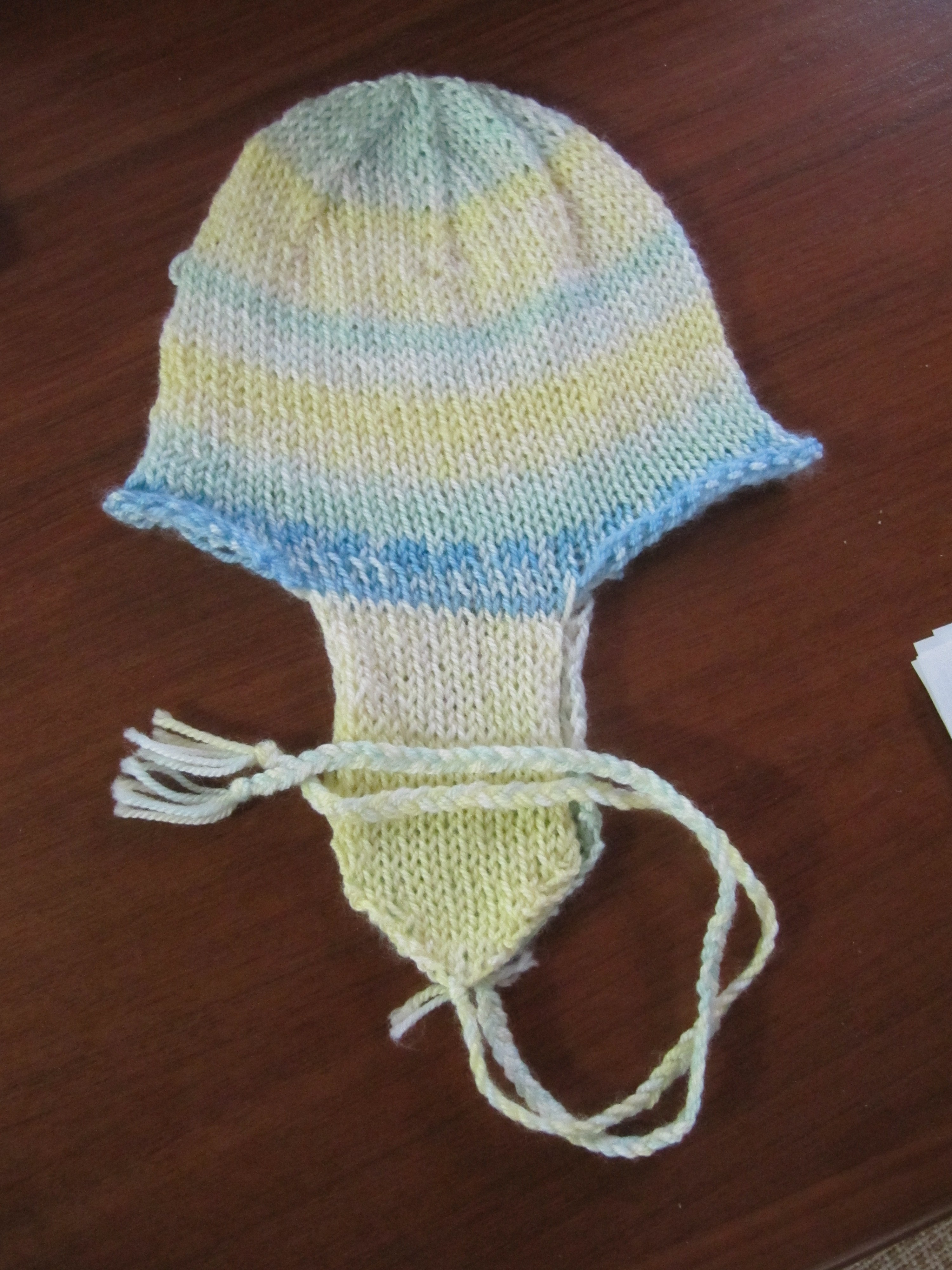 The socks are in pi (3,1,4,1,5,9 rows in stockinette, and 3,1,4,1,6 in reverse stockinette). For the hat I changed colours when I felt like it.
Then I put everything together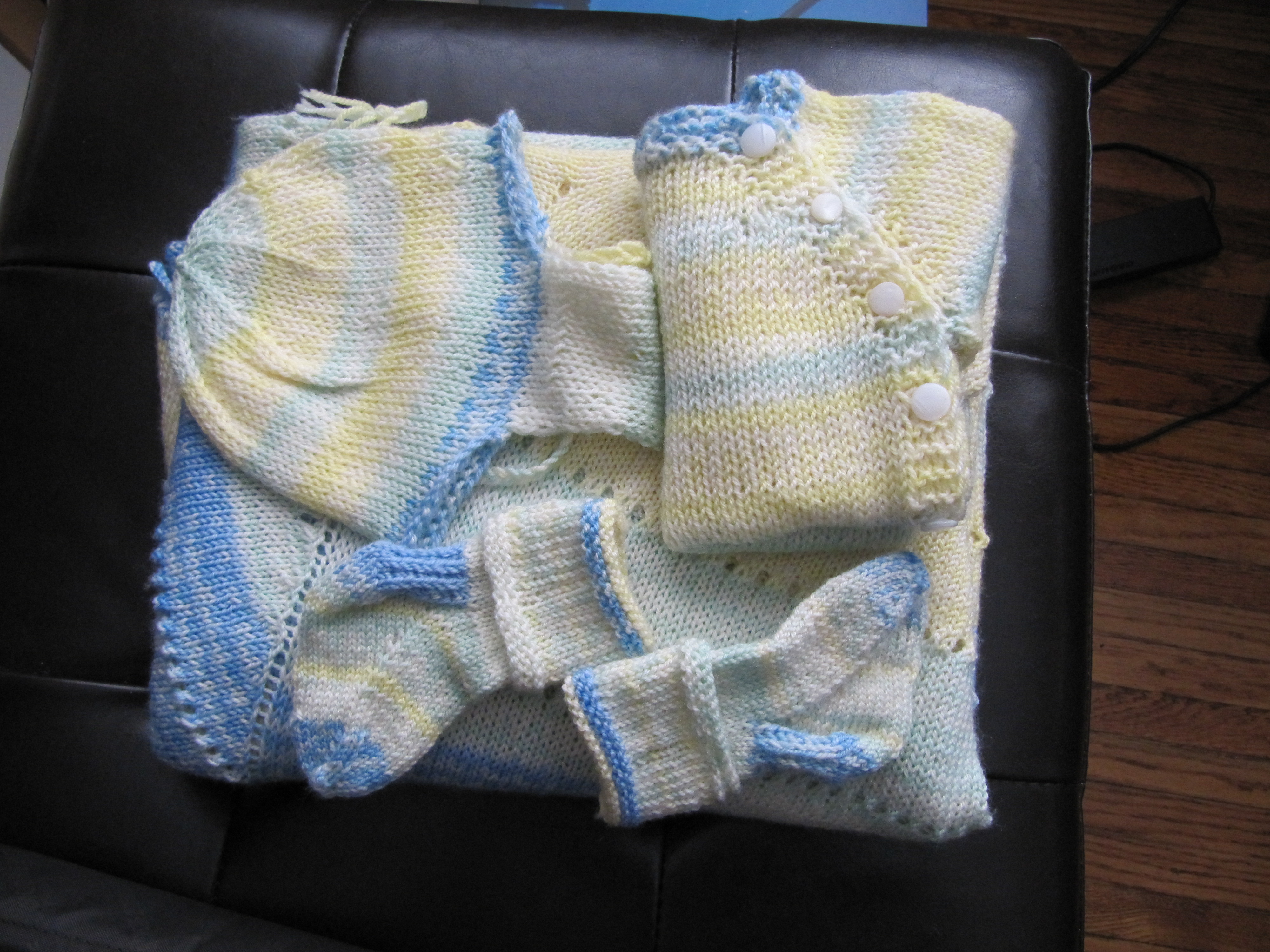 Wrapped it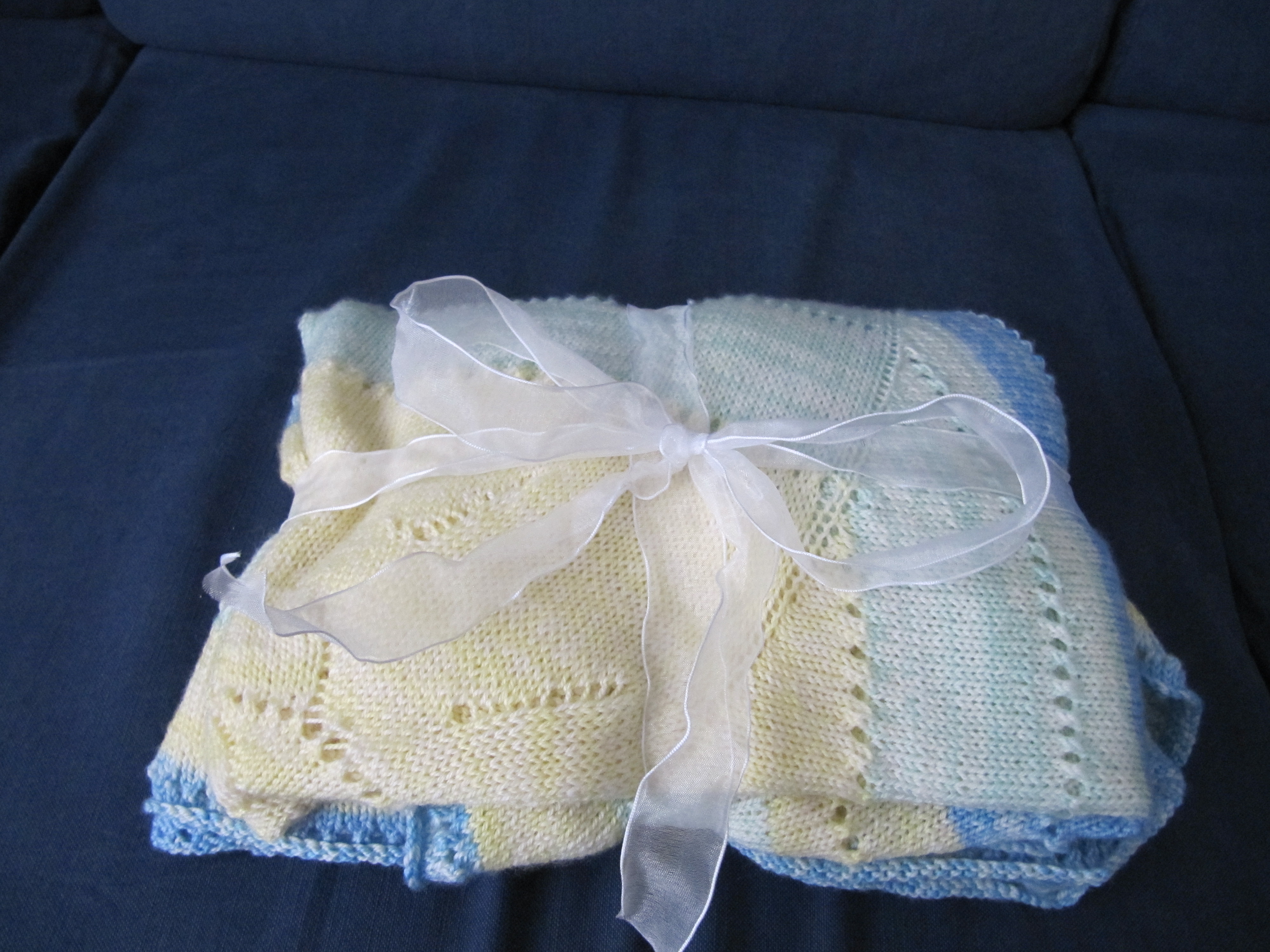 And gave it to my brother and SIL. It looks like it will fit.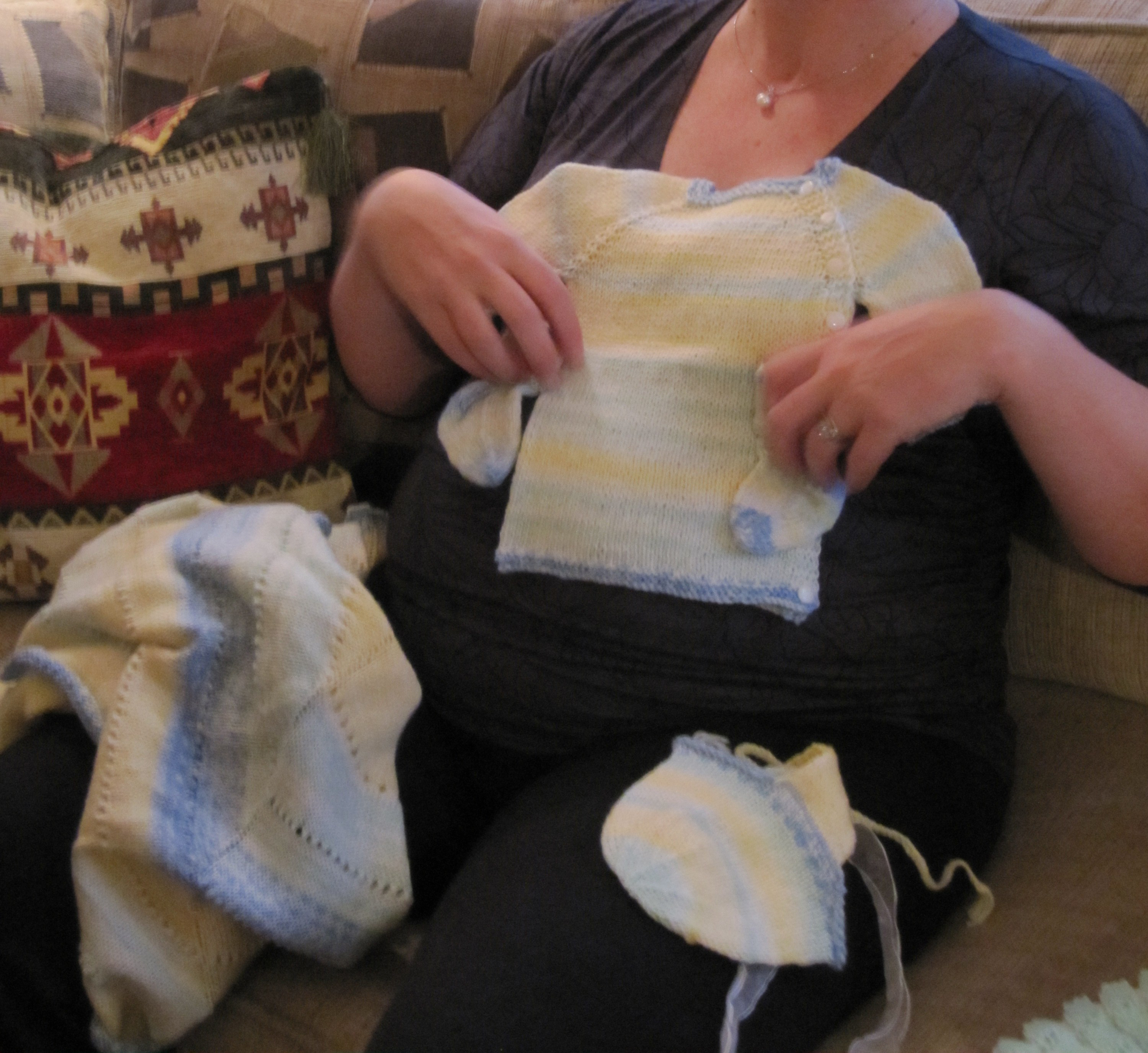 I've since been working on my husband's Christmas stocking (no pictures yet), but I'm at the heel. I've never done a short row heel before – I always do flap heels. For some reason I'm having trouble wrapping my head around it.
I also have my defence date for my thesis. It's what I should be working on right now. It's on Dec. 5th. That's REALLY soon. But I have my slides ready, and I'm down to 21 minutes (20 minutes is the max time). I'm doing practice presentations to the remaining people in my lab on Thursday, as well as to my adoptive lab (my PI moved to Ottawa this summer).
As one of my lab mates said "It's all just a formality". but still a nerve wracking one.