Although I've not been updating recently, that's because I've been busy, not because I've been slacking off.  I'm supposed to be editting my thesis right now (and will be once I get this written), and I'm also looking at applying for more school.  We also went on vacation for 2 weeks to Europe this summer, and we're re-doing our main bathroom.  Despite this, I've been finding time to do the things that I love…
I haven't been reading very much.  I think partly because I don't have the next book in my list (Illegal Alien by Robert J Sawyer), partly because I've been knitting on the subway, and partly because reading is something that ebbs and flows a bit for me… and right now I'm on an ebb.  But even so, I'm at 25 books for the year so far, and I'm sure I'll get a couple more in there before the year ends.
I have been running a lot.  I decided to make the switch to bare foot running this summer, and after a couple weeks of transitioning, I've done runs of up to 12km.  I know I'll have to get some sort of protection for the winter, but even today, at only 10°C, my feet were toasty warm after the first 5 minutes or so.  I'm also trying to get out of my walk break habit.  Today I did 8km at an easy pace with only 2 stops – and the first one was forced upon me by traffic lights.
In terms of knitting, since finishing that shawl (which is featured in all the church photos from the wedding), I have finished 5 items (7 if you count socks as 2 items – I don't), and I've found myself yet ANOTHER large item with a firm due date.
I've finished the red socks for my friend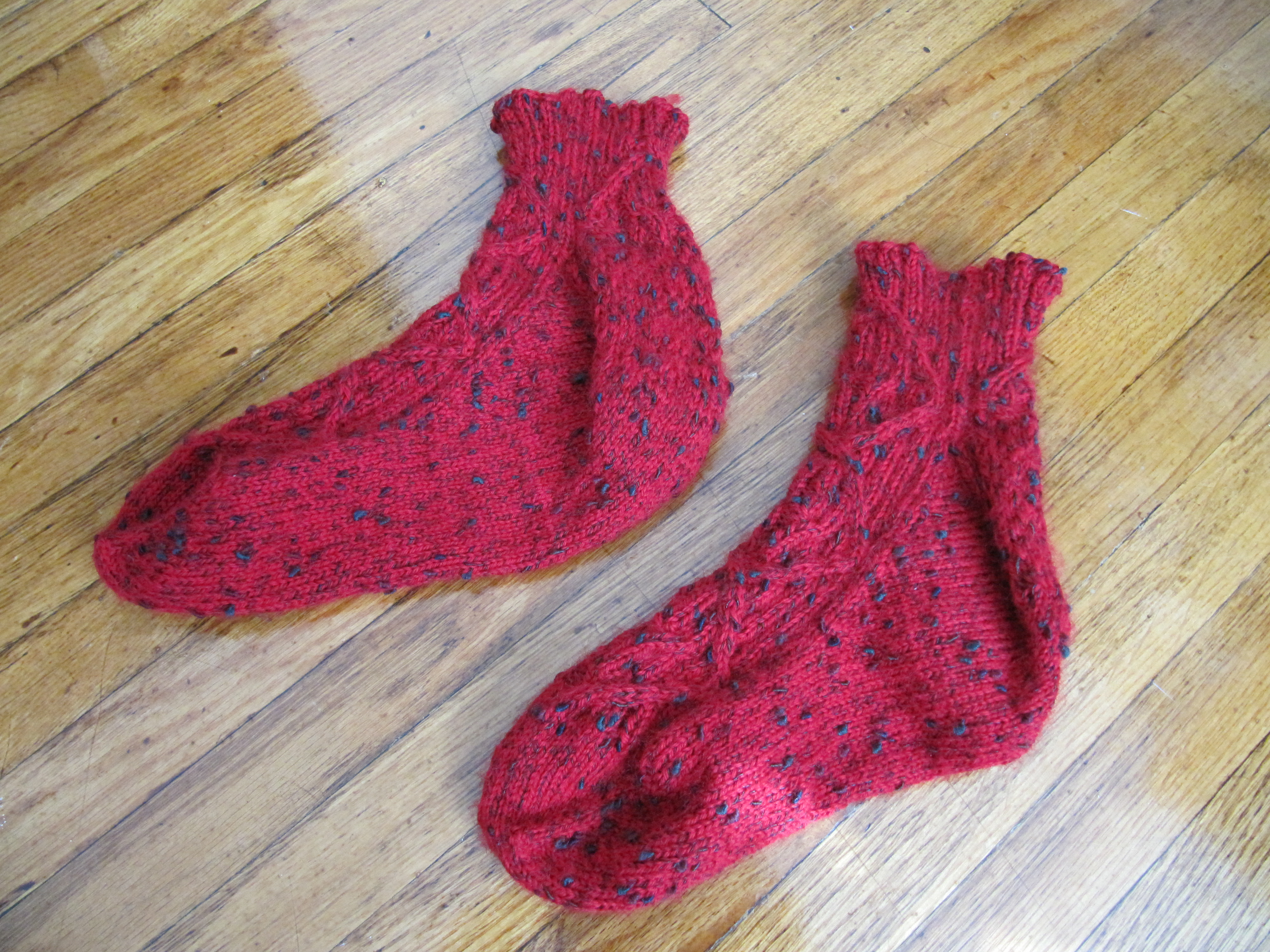 The only real change is that I added an extra crossover at the centre of the pattern to make complete diamonds.
I also did some vacation knitting, for my forever and ever afghan, and ended up getting all three of the planned squares done… eventually (I really hate seed stitch).  I've also cast on for another plain stocking stitch in purple.  I'm not loving the purple yarn, and I think it's got a different weight than the other skiens (which are all from the same company)… we'll see how this goes.
I also made a pair of teeny tiny socks for a cousin's baby shower. The yarn is the same as the leaves and diamonds wedding shawl I did earlier this year, and is much more purple than it appears in the picture…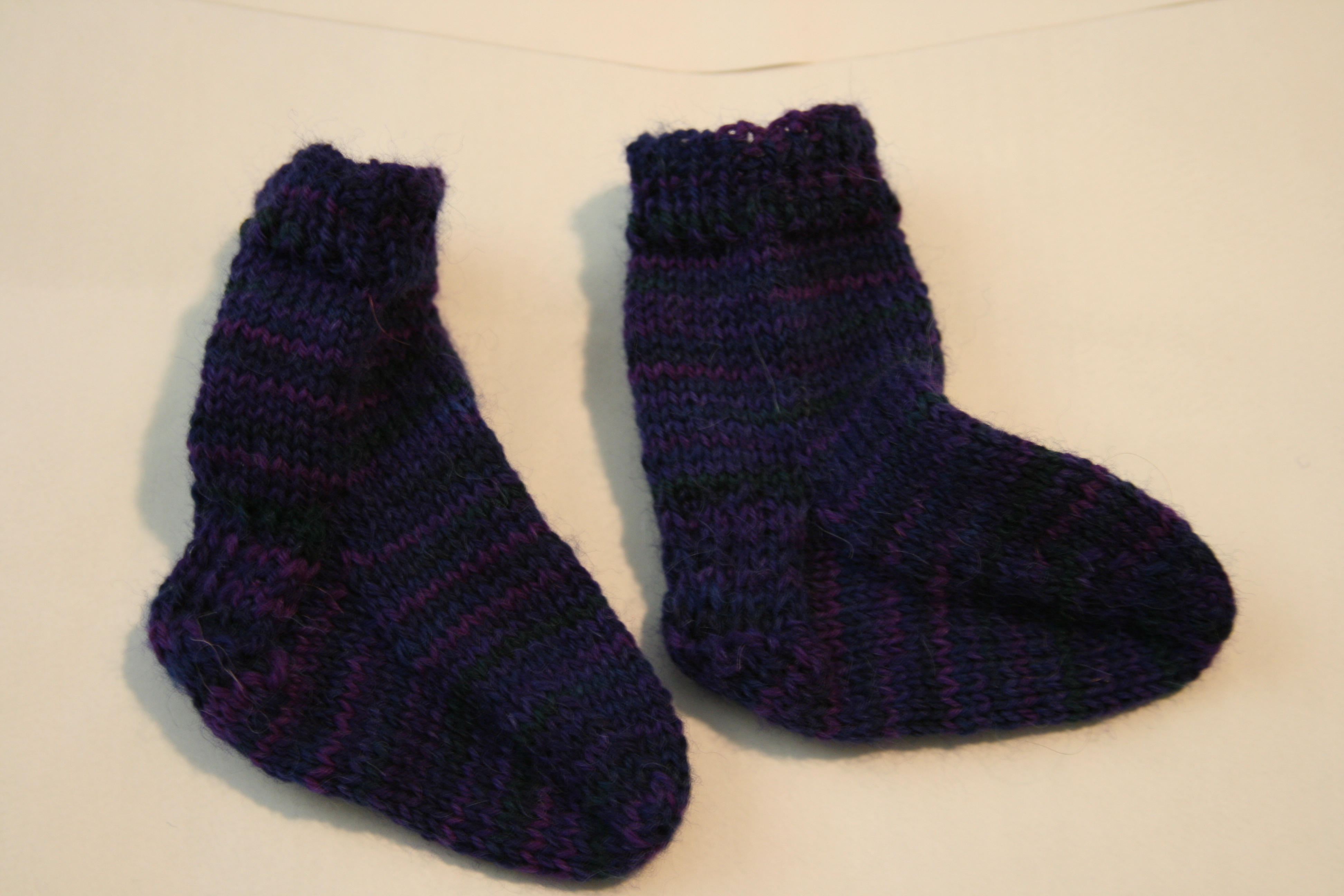 Finally, I'm working on a baby blanket that I must have done and mailed to my brother and sister-in-law by mid-December (they're due in January).  Currently no pictures (because it really doesn't look good on the needles), but it's a simple pentagonal blanket with strips of yellow, green, and blue.
So I now feel a bit more caught up – back to my thesis.