For Christmas, my wonderful husband got me Toe-up 2-at-a-time Socks. I cast on my practice pair that day. Since my almost 3-year-old nephew was visiting (with his parents, of course), I figured that they would be perfect for him, especially because he has already indicated that he is of the cold footed variety. I finished them on the 28th, and promptly tried to put them on his feet. He was less than enthused, but my mum realized later that night (after I'd left) that it was because I'd forgotten to weave in the cast on string. Something I will not be forgetting again.
With that moderate success in mind, I cast on a pair of socks for myself (ignoring that I'm using the same needle I need for a wedding shawl) on Thursday evening. Yesterday, I knit all through Syriana (thank goodness I had the knitting – for all it's being well reviewed, it was BORING to watch), and got through the toe increases, to the foot.
This morning, I sat down to knit some more, and decided to try my new sock on.

My husband noticed something, and then I noticed something

I did something wrong right on the very first row, leading to this beautiful little hole, which would have lead to a useless toe after about 2-3 wearings. So I did the only possible thing.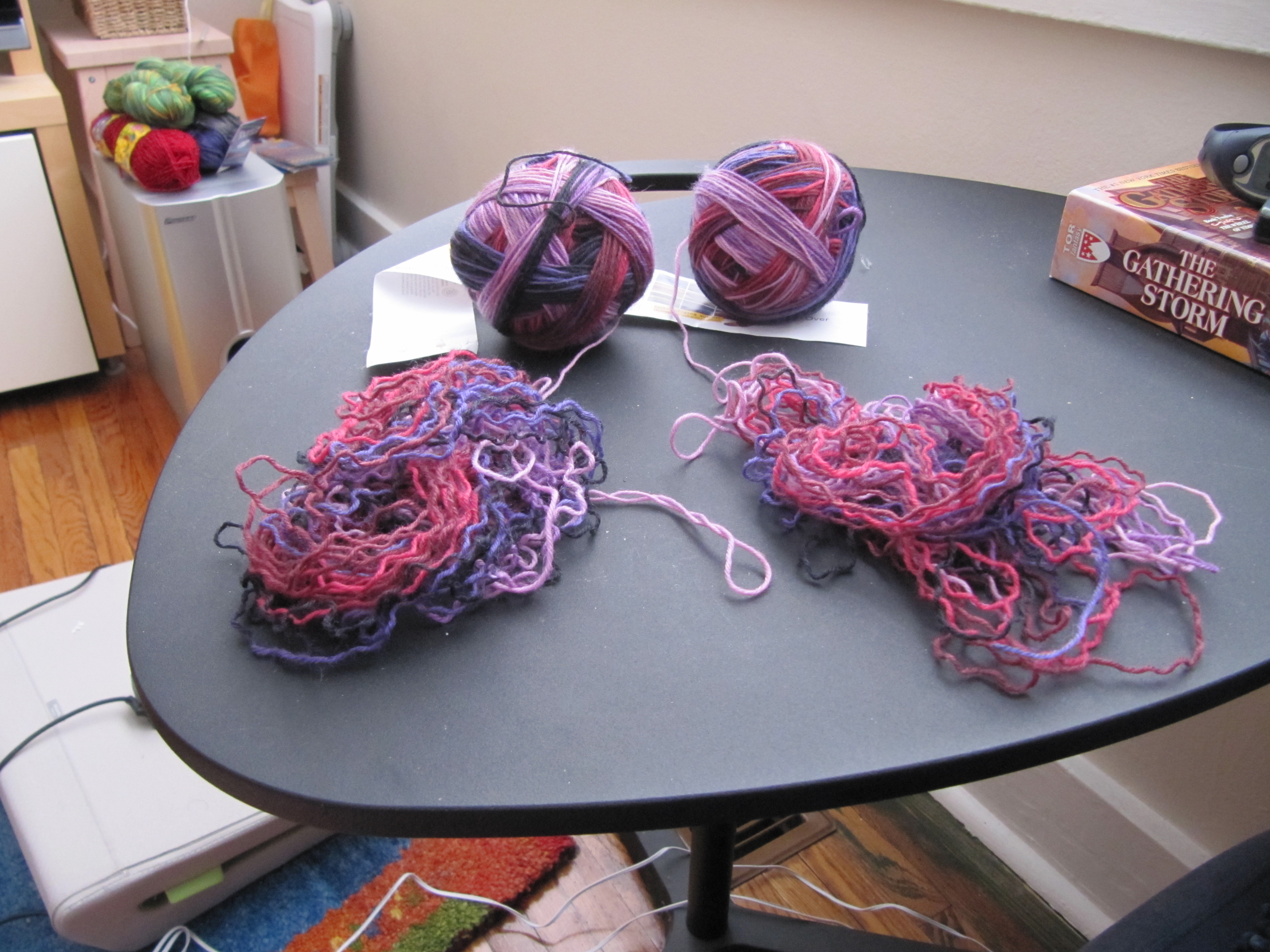 And cast on again