Over the weekend, Dave and I went to a play, and afterwards, we took a quick detour to Romni Wool where I was looking for the "perfect" yarn for my friend's wedding shawl. I only had a description of the colours, but by going through the cone yarn, I was able to find a lovely deep pink. We were having a lot of trouble finding a brown to go with it. Dave is very good with colours – to the point that he claims to have the 4-cone mutation. He stayed in the basement, and came up with a truly wonderful brown, except that it's really fine.
So when we got home, I decided to do something that I have never done before: I did a colour swatch. I did a Navajo looping of the brown to make it a little thicker, and used the pink and a white yarn that I already had. Once I was finished with it, I was pretty sure it was not wedding shawl appropriate, so I did a single yarn of the pink and brown, which was MUCH better, which I finished on Wed evening.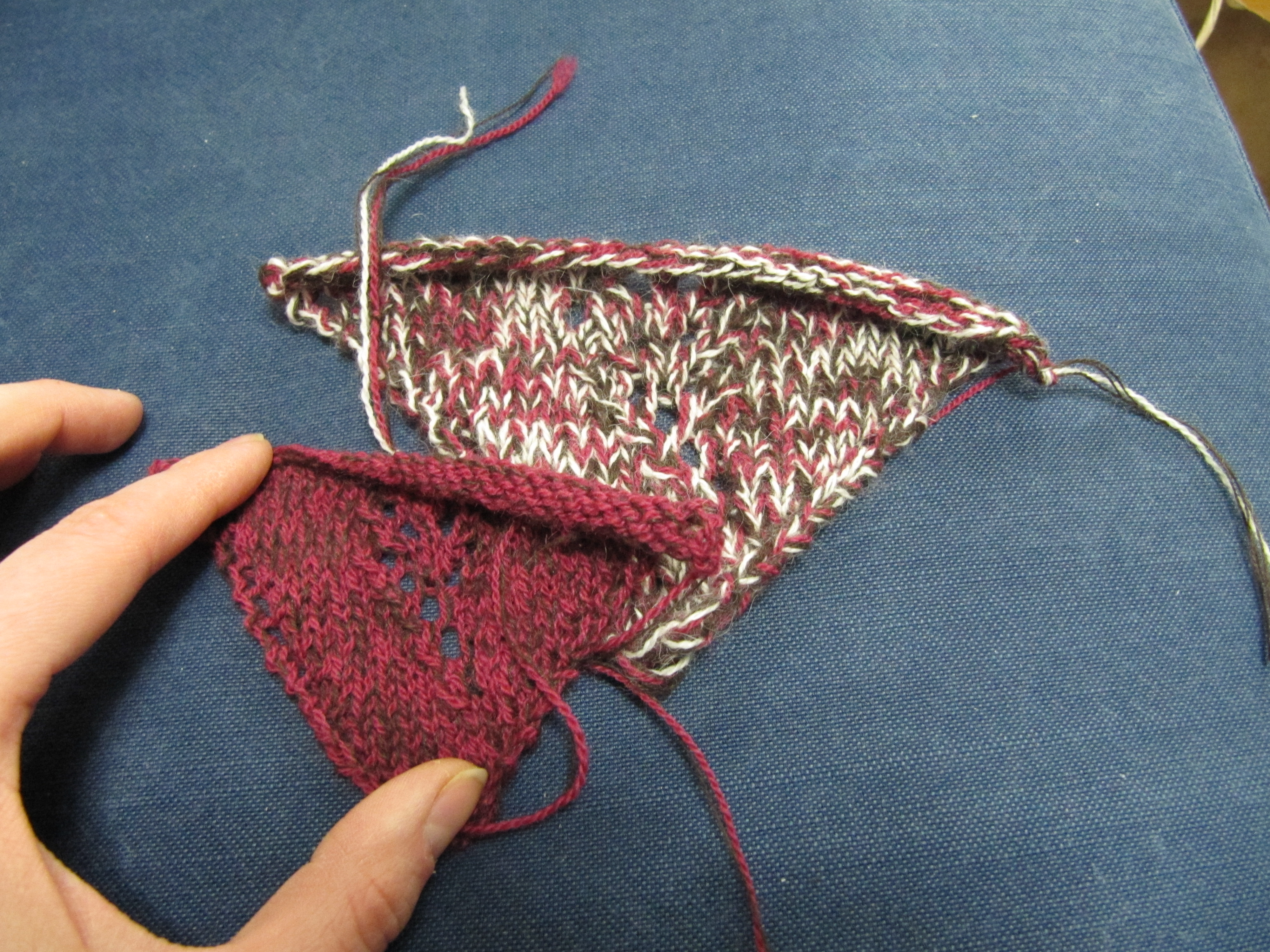 As you can see, the larger swatch looks a lot like it should be a part of a winter hat and gloves set (which may happen later, but first the shawl…)
I also got in a run, going from Keele station to home, which is 4.01km. I did it in 26:04, leaving me with a 6:29 pace. It was a fabulous run, it was above zero the whole time, and I felt very good the entire time. I really hope that I can get in a weekday run during the week. I was doing a similar run about once a week last year from Lansdowne station, but right now, I'm not sure if the West Rail Path is cleared. Maybe if it stays clear I can try next week (but I doubt that it will).